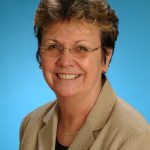 Viv Ward a strong voice for local residents in Flixton for 26 years.
Hard working local councillor Viv Ward has been priviledged to represent our community for 26 years and has a track record of advocating on your behalf and supporting your interests.
Viv works with residents' groups across our community and continues to meet many local people to hear first-hand about any concerns and discuss how we can take action. She is a proven community champion who puts her residents before party politics and is committed to making life better in Flixton.